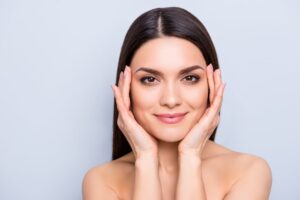 Millions of people worldwide have chosen BOTOX® Cosmetic to help counter signs of facial aging. Individuals looking for ways to smooth facial wrinkles and prevent creases from getting deeper may find BOTOX® injections to be an ideal solution. The non-surgical process usually only takes a few minutes and results can emerge within 7-14 days. Most patients enjoy their new rejuvenated look for 3-5 months, and sometimes longer with regularly scheduled sessions.
Patients often arrange their follow-up BOTOX® Cosmetic appointments in advance to help maintain the amazing results of treatment. There have been times, especially recently with the pandemic, that our patients have wanted to reschedule their BOTOX® Cosmetic appointment. Our team at the Polacek Center for Plastic Surgery understands that some individuals may feel more comfortable postponing their sessions to a later date. During these unprecedented times, we have been receiving a lot of questions about what happens if a patient misses a BOTOX® Cosmetic treatment. If you do happen to skip a session, you may start to see fine lines and wrinkles gradually reappear 3 to 5 months after your last treatment. This time frame can differ depending on the frequency that a patient has received BOTOX® injections in the past. Individuals who have had treatment done for years may find that their results still offer improvement even if the injections have metabolized and processed out of the body.
Also, if you plan to reschedule your BOTOX® Cosmetic treatment during these times, Dr. Lori Polacek and our medical aesthetician, Beth Walker, still highly recommend that our patients continue taking care of their skin by following a skin care routine and using our medical-grade skin care products. Our aesthetician will customize a skin care regimen specifically designed for you using the prescriptive strength products that we offer. Whether you are in the office or at home during this time, our goal is to help you achieve youthful, gorgeous, and radiant skin.
If you would like to learn more about BOTOX® Cosmetic or our prescriptive strength skin care treatments, feel free to contact our office today. Our staff would be happy to schedule a consultation or answer any additional questions you may have.