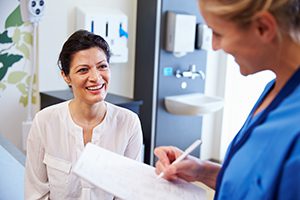 At the Polacek Center for Plastic Surgery in Rhode Island, your experience is of the utmost importance to us. We want each of our patients to feel relaxed, assured, and confident throughout their journey. We strive to make things as efficient and uncomplicated as possible, so that you can focus on the more exciting aspects of your procedure. The following resources are provided to help you to plan for your surgery.
Patient Forms
For our new patients, we have made all of our necessary forms available online so that you can fill them out at your leisure and bring them with you to your first appointment. Please be sure to complete every form listed below:
If you haven't already done so, request a consultation at the Polacek Center for Plastic Surgery. Or phone us at (401) 331-0202 and we will discuss the best approach to address your specific needs.
Preparing for Your Appointment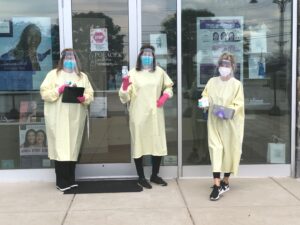 UPDATED INFORMATION: We are STILL following the RI Department of Health's recommendations for mask wearing in our office. Please call our office phone number 401-331-0202 when you arrive. Stay in your vehicle and a member of our team will bring you into the office when they are able. If we are unable to answer when you call immediately, the answering service will let us know of your arrival ASAP.
In order to receive dermal filler during your visit, you must wait 10 weeks from the first Moderna vaccine, 8 weeks from the first Pfizer vaccine and one month from the Johnson & Johnson vaccine. For BOTOX or skin care procedures, please wait two days prior or two days after to receive a vaccine.
Please arrive at our office with a clean face (if possible) prior to scheduling an appointment for fillers or please plan to remove makeup with us in our restroom upon arrival if you are coming from an event, work etc.
Please download the Alle app or visit Alle online to reset your personal password so that you will receive points towards treatments and products with Allergan® at each visit.
Please fill out paperwork online prior to your appointment (especially new patients or patients that have not updated our paperwork in the past year) – the day prior is best, so we may prepare for your appointment with us. This paperwork is sent to new and existing patients for every visit. It is necessary to complete COVID-19 questionnaires at EVERY visit even if you are an existing patient.
Please plan to have no dental appointments (including cleanings) 2 weeks prior and 2 weeks after filler.
Please let us know about medical conditions, planned surgeries, change in weight since the last appointment, or infections that you might have at the time of the appointment prior to your visit so that we can guide you as to whether or not you can be treated at that appointment prior to injecting.
Cancellation Policy
If you need to cancel your appointment, please call our office at least 48 hours before your scheduled date; we do not accept cancellations via text message in our reminder portal. To cancel a Monday appointment, please call our office during business hours by Thursday of the week prior. Please note: if you do not cancel your appointment with 48 hours' notice, there is a cancellation fee of $100.