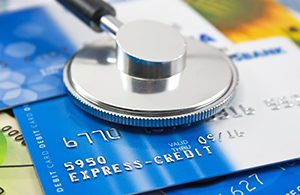 Many of our patients want to know about the cost of their procedures, and we recognize that financing plays an important role in choosing cosmetic treatments. Because treatment for each patient is unique, we provide an estimate after Dr. Lori Polacek has met with you for a personal evaluation.
For more detailed information about the cost of a particular procedure, request a consultation online or call us at (401) 331-0202 and we will schedule your appointment.
Your Outcome Is Priceless
At the Polacek Center for Plastic Surgery, we are committed to providing great value to our patients. In our eyes, value is determined not simply by cost, but by the quality of care and results you can expect. Our Providence patients have the peace of mind of knowing that they have chosen a board-certified plastic surgeon who creates beautiful results through advanced techniques. While others may offer cheaper pricing, few can offer the combination of skill, safety, comfort and results that you get with Dr. Polacek.
Very pleased. Highly professional atmosphere. The doctor was very mindful of my budget and worked with me to tend to what issues I thought were important, along with balancing my expectations. She is there to give you results.
Financing
For your convenience, we work with the following financing company to help make your cosmetic goals more attainable:
CareCredit® for Cosmetic Procedures
We're pleased to offer our patients the CareCredit® card, North America's leading patient payment program. The CareCredit® card is just as easy to use as a regular credit card, but it's designed specifically for your health and beauty needs. Best of all, CareCredit® offers convenient payment plans and no hidden costs. You can even use your CareCredit® card over and over for follow-up appointments.
Apply now or to learn more about CareCredit®, please contact us.