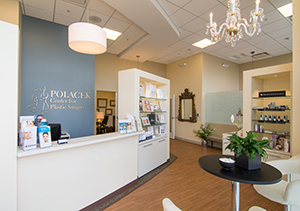 At the Polacek Center for Plastic Surgery near Providence, Rhode Island, we see patients from as far away as Alaska and Bermuda. Why would anyone travel such a distance for cosmetic treatments? Because, at our practice, we understand that cosmetic treatments aren't just about how you look, they're also about how you feel. We strive to help you feel comfortable, confident, and valued at every step of your cosmetic journey.
To see for yourself why so many patients choose the Polacek Center for Plastic Surgery, request a consultation online or call us at (401) 331-0202 and we will schedule your appointment.
A Patient-Centered Approach
While some Providence practices are all about the surgeon, our practice is truly all about you, the patient. At many practices, the surgeon is "too busy" to consult with patients, who typically see a patient coordinator during their consultation. Despite being named by Rhode Island Monthly as a top cosmetic surgeon year after year, Rhode Island plastic surgeon Dr. Lori Polacek always makes time for personal consultations. Both Dr. Polacek and our compassionate, highly trained staff are dedicated to making you feel comfortable and cared for throughout your experience with us.

"Awesome Great experience Would definitely return. Dr. Polacek work is very natural and beautiful I give her a ten and her staff."
Customized Care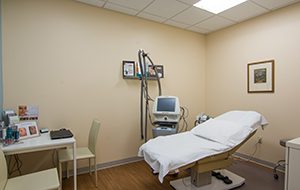 At the Polacek Center for Plastic Surgery, we respect your uniqueness and want to answer your questions about the right aesthetic enhancement for achieving your cosmetic goals. We work with you to determine which procedure, treatment, or therapy can best achieve your goals in a manner that suits your anatomy, lifestyle, and personal preferences. Because we offer an extensive range of procedures, we can create customized treatments plans, from diminishing facial wrinkles with cosmetic injectables to sculpting your figure at our practice in Rhode Island with CoolSculpting®.
What Patients Are Saying
At the Polacek Center for Plastic Surgery, we understand that our greatest advertisement is a satisfied patient. We see a great number of return patients, as well as a large volume of patient-to-patient referrals. Our patients are typically so thrilled with their results and their experience with us, that they are happy to share their stories. The following are just a few examples:
"What can I say? Every time I visit Dr Polacek I come out looking ten years younger. She is amazing and her staff are the best of the best. I can't imagine going any where else for my skin rejuvenation treatments. I place all my trust in Dr. Polacek's hands and she has never disappointed me. The reactions I receive from people when I tell them my real age never gets old. No pun intended." – Patient Testimonial
"Your staff was very welcoming and Beth Walker is very professional and explained and answered all my questions." – Patient Testimonial
"Dear Office Staff. My visit at your establishment was perfect. It was so nice to be greeted by a pleasant staff. Please let Beth know that she was lovely & that I will reach out to her again." – Patient Testimonial
"I am a patient who keeps going to Dr. Polacek. I feel very cared for and safe. The medical environment is clean and the Dr. is very professional and extremely competent." – Patient Testimonial