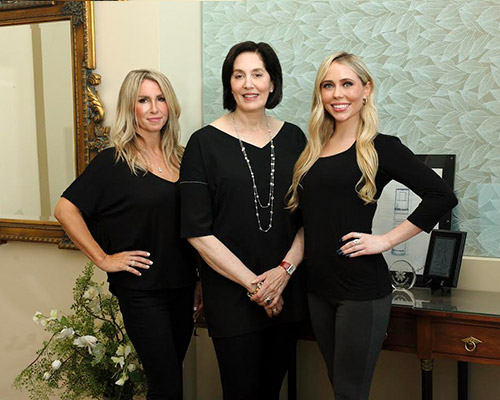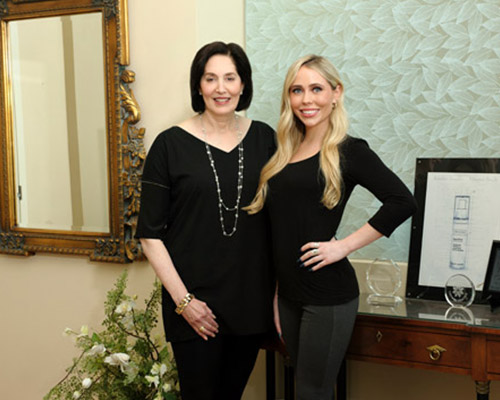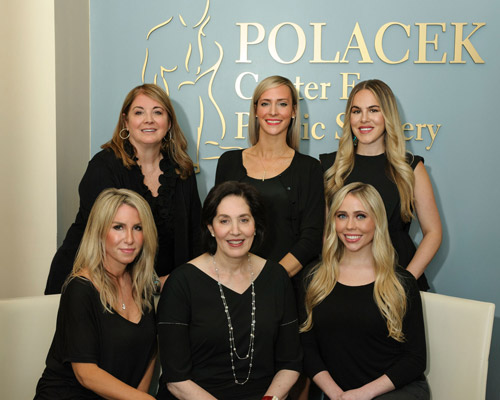 At our cosmetic surgery practice near Providence, Rhode Island, we have assembled a team of highly qualified professionals to meet all of your needs in a friendly, efficient manner. Most of our staff members have been with the practice for many years, helping to create the warm, comfortable environment that puts our patients at ease.
In addition to Dr. Polacek, one of the most esteemed plastic surgeons in Rhode Island, our staff includes:
Andrea DeSimone – Practice Manager/Patient Care Coordinator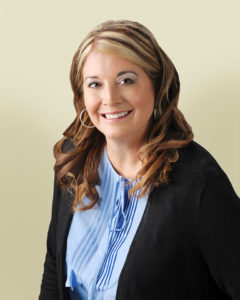 Andrea DeSimone is our practice manager/patient care coordinator who joined our practice in April 2018. Andrea joined our practice with over 30 years experience in retail store, small business and plastic surgery office management. She truly loves meeting new people which is expressed the moment that you meet her. Her positive attitude is contagious as she truly loves the field of aesthetics and the amazing non-surgical results that we see every day in our practice. Andrea enjoys spending her free time with her boyfriend, her family and her dog "Lucy".
Beth Walker – Medical Aesthetician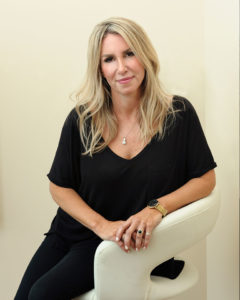 Beth Walker, our Licensed Medical Aesthetician, has been with our practice for the past six years. She has over 20 years of experience in the Medical Aesthetics field, both in New Jersey and Rhode Island. Beth works with state-of-the-art lasers, micro needling, and medical-grade skin care products that enhance her incredible results. Our patients seek Beth's advice every day for better skin tone, color correction, skin tightening, anti-aging advice and daily maintenance of their skin. We are fortunate to have Beth as part of our amazing team as she truly is driven by RESULTS… A quote from Beth that we hear often is "there are no fluff and puff procedures during my appointments"…my clients are here for RESULTS! Beth is married, has two children and lives local to our office.
Beth is the best esthetician! She helped get my acne under control as well as scarring. – Patient Testimonial by Natalie. L
Alexis Collins – CoolSculpting® Specialist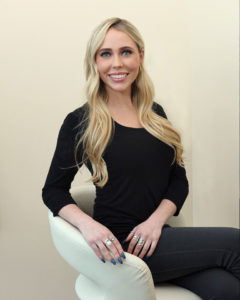 Alexis Collins is a Licensed Medical Aesthetician and our CoolSculpting expert. Alexis found her passion for medical aesthetics early in life and has been working in the industry ever since. Her specialization in CoolSculpting followed shortly after. She graduated from the CoolSculpting University and has completed numerous CoolSculpting treatments on multiple patients, making her the expert that she is today. "I moved my focus in aesthetics to CoolSculpting when my patients and I saw amazing results from the treatment and the confidence that it gave them. I fell in love with CoolSculpting in every way and I could not be happier that I am able to educate each of our patients about CoolSculpting as well as coordinate their individual treatment plans." Alexis's goal is to ensure that each patient that she evaluates has a complete understanding of CoolSculpting prior, during, and post-treatment. Alexis enjoys spending her time off with her family, friends, and her dog "Ziggy".
Ariana Russo – Administrative Assistant and Medical Assistant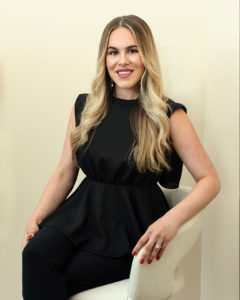 Ariana Russo joined the practice in late February 2019 with many years experience in the beauty industry. Ariana is a licensed cosmetologist who is currently training for her medical assisting license with the state of RI. She might be the first person to greet you as our administrative assistant or you might find her assisting Dr. Polacek in our patient rooms with her tender touch. Although she is new to our practice, her knowledge of skin and aesthetics includes extensive licensing and training with some of the top beauty brands. Her goal is to educate our patients of all things beauty and to make every experience a positive one.
Nikki Rossi – Administrative Assistant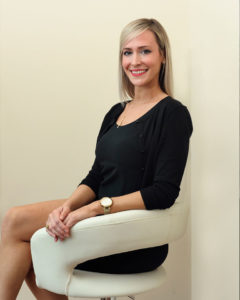 Nikki Rossi recently joined our team in June of 2019 as our fabulous new administrative assistant. She does an amazing job of taking care of our patients before and after their treatments. Nikki has many years of experience in the aesthetic and medical field along with a BA in Psychology. Nikki takes pride in making sure that our patients are thrilled with their experience as she assists in helping to make our practice run more efficiently.
Nikki enjoys thrifting, antiquing, reading and also considers herself a big foodie. She and her boyfriend also own their own Vintage business and attend many events selling their products.
If you would like to learn more about what sets our practice and our staff apart from others, request a consultation online or call us at (401) 331-0202 and we will schedule your appointment.
"I have always had a positive experience at The Polacek Center. All of the staff members are courteous, knowledgeable and helpful. I would strongly recommend the Center to my family and friends." – Patient Testimonial