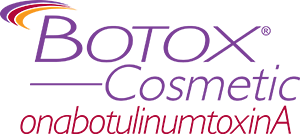 In a relatively short time, BOTOX® Cosmetic has become one of the most popular cosmetic procedures worldwide, as well as in Rhode Island. BOTOX® Cosmetic is a type of cosmetic injectable that can take years off of your face without the expense, discomfort, or downtime of surgery. Treatment takes only a few minutes, and can reduce or eliminate wrinkles in the upper and lower face. At her practice Dr. Lori Polacek uses BOTOX® Cosmetic to treat a variety of concerns, with results that are quick, beautiful, and natural looking.
If you would like to learn more about BOTOX® Cosmetic, request a consultation online or call us at (401) 331-0202 and we will schedule your appointment.
Am I a Candidate for BOTOX® Cosmetic?
Not everyone needs or wants a surgical brow lift to correct the signs of aging in the face. BOTOX® Cosmetic can bring about significant improvement in the appearance of a number of concerns with one short, simple treatment. The best candidates for BOTOX® injections are those wanting to diminish the appearance of dynamic facial lines and wrinkles, which are caused by overactive muscles that create lasting creases.
What Can BOTOX® Injections Treat?
Dr. Polacek is highly experienced in the use of BOTOX® Cosmetic to correct vertical frown lines, horizontal forehead furrows, crow's feet, and wrinkles around the lips and chin. She can even use the injectable to provide a non-surgical brow lifting effect, to give the lips a subtle lift, and to re-contour corners of the mouth that have begun to droop. Millions of people have chosen BOTOX® Cosmetic because it is:
Safe – BOTOX® Cosmetic has been used safely for decades for a variety of medical uses.
Effective – Targeted lines and wrinkles soften and fade or even disappear with BOTOX® injections.
Lasting – Results from BOTOX® injections typically last 3-5 months, and sometimes longer with regularly scheduled treatments.
Natural – Because nothing is pulled or altered, BOTOX® results look natural yet noticeable.
How Does BOTOX® Cosmetic Work?
BOTOX® Cosmetic contains a naturally occurring neurotoxin protein that weakens the facial muscles that cause dynamic wrinkles (those caused by repeated facial expressions). When BOTOX® injections are administered in extremely small doses into a specific muscle, it blocks the signals from the local nerve endings from reaching the muscle. As the muscle releases, the overlying skin relaxes and wrinkles soften or even disappear. An experienced, board-certified plastic surgeon such as Dr. Polacek knows precisely which muscles to target for optimal results that look soft and natural.
BOTOX® Cosmetic treatments typically take only 15 minutes, and there is very little discomfort involved. The needle used for the injections is tiny, and causes minimal redness or irritation. The placement of the injections and the amount of BOTOX® Cosmetic used will be determined by your specific concerns and desired results. Most patients return to their normal daily activities immediately following their treatment.
How Long Do BOTOX® Injections Last?
Results from BOTOX® injections usually emerge over a period of 5 to 7 days with the final result visible by 2 weeks. You can expect your BOTOX® Cosmetic results to last about 3-5 months.
BOTOX® Cosmetic Before and After Picture
This 40 year old patient underwent two treatments of injections. The first treatment consisted of one treatment of BOTOX® Cosmetic between the eyes and the crow's feet, as well as a treatment of JUVÉDERM® in the lower face. The second treatment consisted of an additional syringe of JUVÉDERM® in the lower face 12 days later. She was very happy with the results, voicing to Dr. Polacek that she felt "10 years younger." The patient also remarked that she felt Dr. Polacek did a wonderful job of being gentle, and that the process was overall painless.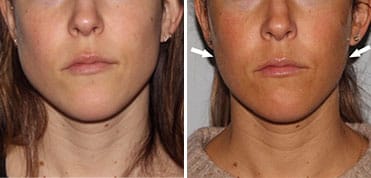 I went today to Dr. Polacek. I was very happy with my results. But more importantly I was impressed with how everything was done. I have had Botox and fillers before at other drs. but never experienced all the attention I was given today. Gail. R
Gail. R
How Much Do BOTOX® Injections Cost?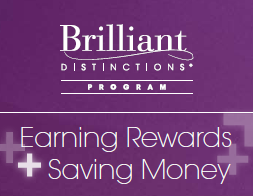 BOTOX® Cosmetic costs approximately $250 to $750 on average. The price varies for every patient depending on how many units are needed to provide optimal results. During your consultation, a facial assessment will be performed, allowing Dr. Polacek to evaluate which areas can benefit from BOTOX® injections. Before your treatment, our team will provide you with a personalized cost quote to ensure you know what to expect. Keep in mind that BOTOX® Cosmetic is a temporary solution, and to maintain your youthful-looking results, you will need to return for follow-up treatments in the future.
Join the Brilliant Distinctions Savings & Rewards Program. Earn points toward saving on treatments and products.
Activate your BD Points
Are There Any Alternatives to BOTOX® Injections?
If you are not a candidate for BOTOX® Cosmetic or would prefer another option, Dr. Polacek offers alternatives that may still help you achieve your aesthetic goals. For some patients, dermal fillers may be a great option, as these injectables can help minimize facial lines and restore lost volume. Unlike BOTOX® Cosmetic, which treats dynamic wrinkles, filler injections are intended for static wrinkles, which are present even when a facial expression is not made. If cosmetic injectables are not right for you, Dr. Polacek may recommend a different skin treatment, such as Fraxel® Dual skin resurfacing or CO2 laser resurfacing, based on your needs and desired results.
If you would like to look younger without surgery, you may be a good candidate for BOTOX® Cosmetic. At your consultation, Dr. Polacek will discuss all of your non-surgical facial rejuvenation options, and help you to determine if BOTOX® can achieve the results you want.