Reminder To Our New And Existing Patients….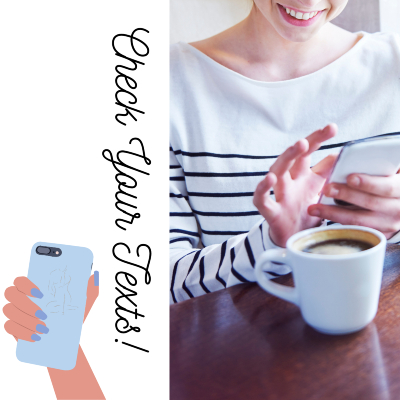 Please check your text messages one day prior to EVERY appointment with us for a link to our questionnaires and forms. The link may include our new patient intake assessment, COVID-19 consents and other important questions to assist us in preparing you for your appointment. Please complete the forms/questionnaires in full prior to your appointment arrival. If you have any questions regarding this link, please contact our office at 401-331-0202.
Summer is HERE- Save BIG!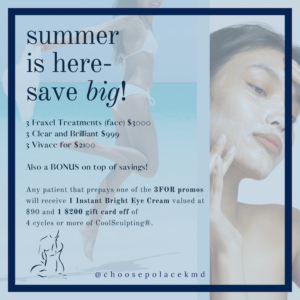 3 Fraxel Treatments (Face) $3,000
3 Clear and Brilliant $999
3 Vivace for $2100
Also a BONUS on top of Savings
Any patient that prepays for the 3 promos will receive one Instant Bright Eye Cream valued at $90 and one $200 gift card off of 4 cycles of more of CoolSculpting.
Promotion runs through June 30, 2022 and treatment must be completed by September 1, 2022.
Let's help Ukraine Together!
Here's how you can help:
Bring in 4 donations from the
list of necessities below to help families and their pets in THE Ukraine to RECEIVE One free CoolSculpting® cycle with the purchase of
 4 cycles or more. (maximum savings: 2 free cycles for 8 or MORE!)*
List:
Aspirin (any heart medicine), medicine for anything that is available,
hygiene products, feminine hygiene products, first aid & non-perishable food items.
Pets: Pills for ticks, dog and cat food.
Horses: Senior food, trott pellets (with vitamins), anti parasite medication
[AVAILABLE AT tractor supply, amazon]
 *payment in full for treatment of all cycles scheduled must be made by June 30, 2022
Any questions please call our office 401-331-0202
Awarded Allergan Top 500 Member!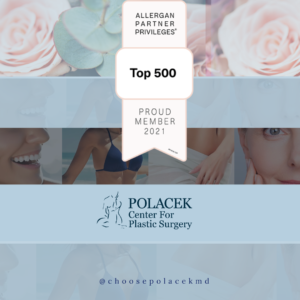 The Polacek Center for Plastic Surgery has consistently maintained The prestigious  Allergan top 500 award for the last 5 years. This award is given to the top 1% of Allergan providers who embrace the Allergan portfolio and are experts in the aesthetics field.
Give the gift of a Polacek Center for Plastic Surgery Gift Card!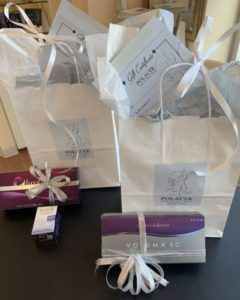 (Any denomination)
Our patients tell us,
 "It's the best gift there is!"