Reminder To Our New And Existing Patients….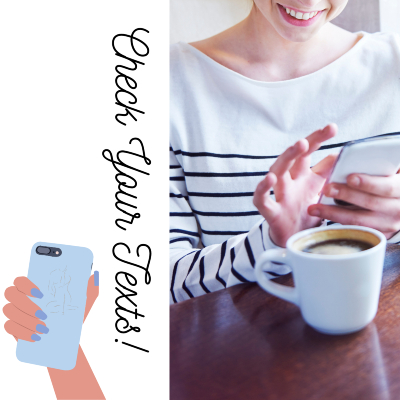 Please check your text messages one day prior to EVERY appointment with us for a link to our questionnaires and forms. The link may include our new patient intake assessment, COVID-19 consents and other important questions to assist us in preparing you for your appointment. Please complete the forms/questionnaires in full prior to your appointment arrival. If you have any questions regarding this link, please contact our office at 401-331-0202.
Juvederm Lips Sweepstakes!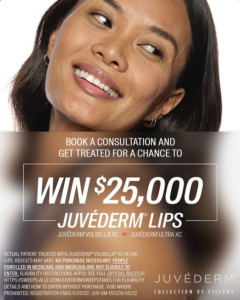 Allē Members can enter the JUVÉDERM® LIPS (JUVEDERM® VOLBELLA® XC or JUVEDERM®Ultra XC) Sweepstakes!
*Grand Prize: One Grand Prize winner will receive $25,000
*Second Prize: One Second Prize winner will receive $15,000
*One Third Prize winner will receive $10,000
HOW TO ENTER:
Register for the Sweepstakes online during the Sweepstakes Registration Period (registration ends Thursday, June 30, 2022 at11:59:59 PM ET) https://sweeps.alle.com/juvedermsweepstakes
Patients must be an Allē Member.
Patients must purchase and receive a JUVEDERM® VOLBELLA® XC or JUVEDERM® Ultra XC treatment between June 10 and August 31, 2022.  Treatment must be logged by August 31, 2022.
One entry per person.
Double Points are back!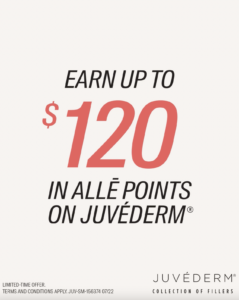 2X THE ALLĒ POINTS
Double Points are coming back!
It's another Allē offer! Starting 08‍/02‍/22, your patients can earn Double Points when you treat them with 2‍-‍3 syringes of JUVÉDERM product in the same visit. That's up to $120 in Allē points!
Terms and conditions apply.
Are You Summer Ready?

Get Summer Ready with Botox, dermal fillers, and medical grade skin care from The Polacek Center. Call Today 401-331-0202
Awarded Allergan Top 500 Member!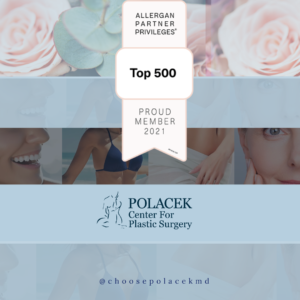 The Polacek Center for Plastic Surgery has consistently maintained The prestigious  Allergan top 500 award for the last 5 years. This award is given to the top 1% of Allergan providers who embrace the Allergan portfolio and are experts in the aesthetics field.
Give the gift of a Polacek Center for Plastic Surgery Gift Card!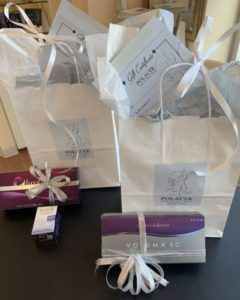 (Any denomination)
Our patients tell us,
 "It's the best gift there is!"