Learn About the Polacek Center for Plastic Surgery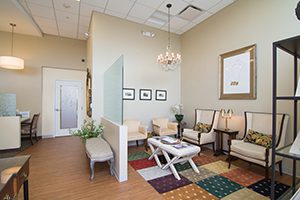 Every aspect of our Providence, Rhode Island cosmetic plastic surgery practice is put into place to make your cosmetic experience safe, comfortable and successful. Dr. Polacek and her carefully assembled team of professionals are dedicated to meeting your needs and exceeding your expectations with high-quality, personalized care.
To learn more about what makes the Polacek Center for Plastic Surgery unique, visit the following pages:
At our practice, the focus is on you, the patient. We understand that your choice to undergo cosmetic treatment is a very personal one, and we take the time to give you the personal attention you deserve. Our friendly, qualified staff and our well-appointed facility will help you to feel at ease so that you can relax and focus on the beautiful results that await you.
To learn more about our Providence cosmetic surgery practice, request a consultation online or call us at (401) 331-0202 and we will schedule your appointment.
"Dr. Polacek is an amazing plastic surgeon who I highly respect. I am so grateful to be her patient – for over 15 years. She is extremely professional and someone I trust very much. I always enjoy seeing her and speaking with her. She is the best!" – Patient Testimonial