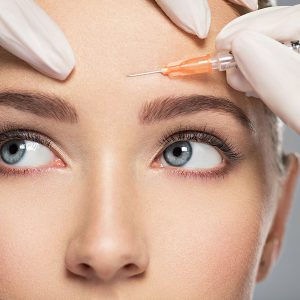 At the Polacek Center for Plastic Surgery, we understand that not everyone wants or needs plastic surgery in order to look their best. There are many innovative non-surgical treatments that can dramatically improve your appearance without the downtime and expense of surgery. At her practice near Providence, Rhode Island, Dr. Polacek offers facial rejuvenation options that can firm, smooth, and renew the appearance of your face without surgery. To learn more, visit the following pages:
My 1st Botox experience with Dr. Polacek was great, she is extremely knowledgeable & informative. Instead of just overdoing the Botox, she focuses on the little details which can make a real difference. Also, the entire staff was very friendly.

Alaina M.

March 12, 2021

12345
More Reviews
I had a fantastic experience and love the results of my lip injections! I do not do social media reviews but want to let you know! My experience went above and beyond for sure, there was a power outage during my appt and we were still able to follow through with my much anticipated procedure. A bit of changing around of equipment and some natural light in the reception area and we were ready to go.
My experience with Dr. Polacek was great, she truly went above and beyond and adjusted to the situation with ease, it was wonderful, some laughter and smiles included with it. Thank you so much for a great experience at Polacek Center for Plastic Surgery!
Anonymous Patient