What Is CoolSculpting® Elite?
CoolSculpting® Elite is a non-surgical body sculpting procedure that can eliminate stubborn areas of fat that have not responded to diet and exercise. Through an FDA-cleared cooling process known as cryolipolysis, men and women can reduce fat in common trouble areas, such as the abdomen, flanks, bra area, axillary, underneath the chin, inner thighs, outer thighs and upper arms. CoolSculpting® Elite destroys up to 20-25% of excess fat cells in the targeted area per treatment, which are then naturally processed out of the body through the lymphatic system. Patients experience minimal discomfort and little to no downtime.
Our board-certified plastic surgeon, Dr. Lori Polacek, and our experienced team are committed to your safety, which is why the CoolSculpting® Elite procedure will be fully customized to your comfort and contouring needs. During your consultation, you will be evaluated by our CoolSculpting® Elite specialist to determine if CoolSculpting® Elite is the most beneficial option for your aesthetic goals. We are proud to utilize the CoolSculpting® Elite system, which is the next generation of CoolSculpting® Elite, offering many benefits to our patients. If you are considered a good candidate for CoolSculpting® Elite, your treatment plan will be tailored to ensure the best possible outcome, producing the flattering, more contoured physique you desire.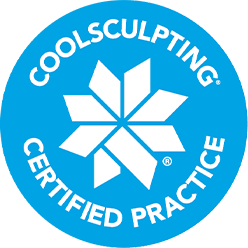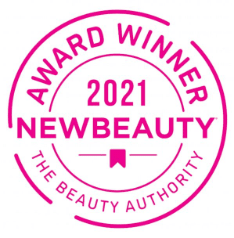 What Are the Benefits of CoolSculpting® Elite?
The newer CoolSculpting® Elite technology improves upon the traditional system by offering more efficient and more effective body contouring treatments. CoolSculpting® Elite works in the same way as the first-generation CoolSculpting® system, but it includes upgrades such as two treatment applicators for addressing multiple areas at once and an improved fit. These applicators cover up to 18% more of the skin's surface, which can improve your overall results as additional fat cells are destroyed. While it works via the same general process as traditional CoolSculpting®, CoolSculpting® Elite offers our patients faster treatment times and better results.
Am I a Candidate for CoolSculpting® Elite?
To be a candidate for CoolSculpting® Elite, you should have localized fat deposits that you would like to contour. Depending on the area being treated, candidates should have a body mass index (BMI) no higher than 30 to 46.2. You should be at or near your goal weight, as CoolSculpting® Elite is not a weight loss treatment. The procedure is ideal for those wanting to reduce fat pockets that have not responded to diet and exercise.
What Does the CoolSculpting® Elite Procedure Involve?
Each CoolSculpting® Elite cycle can typically be completed within 35 to 60 minutes, allowing you to return to your normal routine after a relatively short session. If you have multiple areas being addressed, our CoolSculpting® Elite system makes it possible to perform "DualSculpting," as two applicators can be used at one time for a faster treatment. Our team is one of the few practices in Rhode Island to utilize CoolSculpting® Elite, allowing you to treat two areas in half the time.
To begin the CoolSculpting® Elite process, the treatment area is cleansed; a gel pad and applicator will be placed on the area being treated. Suction is then applied and the controlled cooling begins. For the first five to seven minutes, you may experience an intense cold sensation along with mild pinching or tugging. This will quickly subside as the cooling energy causes the tissue to go numb. Since the CoolSculpting® Elite technology is precisely set to target and destroy unwanted fat cells, the surrounding tissue remains unharmed.
At the end of your treatment, the device will be removed and your tissue will be massaged for two minutes. This massage will increase results by 68% while producing blood flow to the area. (This will ensure a complete freeze of fat cells.) Once this process is complete, you can resume your daily schedule immediately without the need for a recovery period.
Does CoolSculpting® Elite Hurt?
Everyone reacts to CoolSculpting® Elite differently, but most patients report only feeling mild discomfort during and after their treatment. As a non-invasive procedure, CoolSculpting® Elite does not require any incisions or stitches, helping to minimize the amount of trauma to the area. The area may sting or cramp as the treatment begins, but once the area goes numb after 10 minutes, you should be able to relax.
When Will I See My CoolSculpting® Elite Results?
Beginning results from CoolSculpting® Elite can sometimes start to become visible at four weeks, but final results take four months to fully develop from your last treatment. The contouring effects of your treatment will gradually occur as the damaged fat cells are removed from the body through the body's natural lymphatic system.
To achieve optimal improvement, you may require a series of CoolSculpting® Elite sessions, which will be discussed in your initial consultation and adjusted based on your progress with each treatment.
Is CoolSculpting® Elite Permanent?
Fat cells either expand or shrink with weight gain or weight loss but never multiply. After the dead fat cells are purged from the body following CoolSculpting® Elite, they do not reproduce and will not return in the future. However, the remaining cells will continue to act as they naturally do by expanding or shrinking with weight fluctuations, which is why our CoolSculpting® Elite specialist advises our patients to follow a healthy lifestyle including maintaining their current weight, which will help to ensure consistent long-term results.
The results were better than I had even anticipated. I received the subtle enhancement that I was hoping for and a great boost in confidence! I will definitely return to Dr. Polacek for other procedures in the future.
Emily. Z
Is CoolSculpting® Elite Safe?
CoolSculpting® Elite is carefully designed with patients' comfort and safety in mind. In addition to the procedure being cleared by the FDA for fat reduction in several body areas, the system is equipped with temperature sensors to ensure the treatment area maintains the ideal temperature for an ideal length of time, without causing harm to the surrounding tissue. Clinical trials have shown that CoolSculpting® Elite is both safe and effective for fat reduction.
Are There Any Side Effects Associated with CoolSculpting® Elite?
During the CoolSculpting® Elite procedure, you may notice an intense coldness as well as a sensation of stinging or cramping in the treatment area. As the area goes numb, these side effects should quickly fade. Throughout the treatment process, sensors within the CoolSculpting® Elite machine will monitor the temperature of the target area, ensuring it does not get too cold and damage nearby tissues.
Following your CoolSculpting® Elite session, you may or may not have temporary redness, swelling, itchiness, bruising, soreness, or numbness, all of which typically resolve within the first few days or weeks. Our team will go over the possible side effects and risks of CoolSculpting® Elite to ensure you are well-informed, feel confident about your procedure, and know what to expect during and after treatment.
How Much Does CoolSculpting® Elite Cost?
The cost of CoolSculpting® Elite varies with each patient, due to the personalized treatment plan created to effectively treat to complete their specific contouring needs. On average, CoolSculpting® Elite costs vary depending on how many applications and treatments are needed. The costs involved may also vary based on the amount of fat reduction you desire and how many areas you would like to have treated. Our staff will provide you with a cost estimate at your consultation so you can plan accordingly and decide if the solution is right for you.
CoolSculpting® Elite vs. Liposuction
CoolSculpting® Elite and liposuction are both popular and effective methods of body contouring. Each procedure is intended to remove excess fat cells for a smoother body shape, but they accomplish this goal in very different ways. As explained above, CoolSculpting® Elite is a non-invasive treatment that uses cooling technology to freeze and damage the targeted fat cells. Liposuction, on the other hand, is a surgical procedure that involves inserting a small tool (cannula) into the targeted region and using suction to remove the excess fat cells.
As a non-surgical option, CoolSculpting® Elite has less risk than liposuction and can be more affordable in many cases. Recovery is also typically more comfortable and faster than that of liposuction. The main benefit of liposuction is that it can provide more substantial fat removal. However, with a treatment plan tailored to the needs of the patient, CoolSculpting® Elite can also provide dramatic improvement with beautiful body contouring results.
Additional Frequently Asked Questions About CoolSculpting® Elite
How Cold Does CoolSculpting® Elite Get?
As the CoolSculpting® Elite system works, the device sends cooling energy that gets down to below 32 degrees Fahrenheit (or 11 degrees Celsius). At this precise temperature, excess fat cells are crystalized while the surrounding skin and other tissues remain unharmed. To ensure the utmost safety during treatment, the CoolSculpting® Elite machine has safety measures in place that cause it to turn off if the temperature starts to get too cold.
How Much Weight Can You Lose with CoolSculpting® Elite?
CoolSculpting® Elite is not a weight loss tool and is not intended to help reduce the number you see on the scale. The treatment only removes fat cells in the area that is being targeted, effectively sculpting the body instead of reducing weight. Designed as a skin-cooling device, CoolSculpting® Elite destroys up to 20-25% of fat cells in the area. For this reason patients should be at a healthy weight before pursuing this body contouring procedure, as this will provide the most noticeable improvement.
How Can I Speed up My CoolSculpting® Elite Results?
Unfortunately, there is no definitive way to speed up your results from CoolSculpting® Elite. Everyone's body responds differently to treatment, and it can take anywhere from four to 12 weeks to see results. Most patients will need a series of treatments to reach their aesthetic goals. To achieve the best possible results and maintain them long-term, our CoolSculpting® Elite specialist recommends patients to be active, drink plenty of water, and eat a healthy diet.