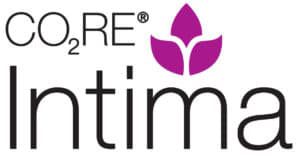 Vaginal rejuvenation is designed to help women improve common gynecological concerns by restoring their vaginal health and function. Our patients at Polacek Center for Plastic Surgery can find relief from unwanted changes caused by childbirth, menopause, or the natural aging process through our non-surgical CO2RE® Intima vaginal rejuvenation treatment. Similar to CO2 laser skin resurfacing of the face, CO2RE® Intima uses CO2 laser technology in a quick procedure that produces minimal discomfort and has little downtime. Whether you are struggling with functional or cosmetic vaginal concerns, Dr. Lori Polacek can help you determine if CO2RE® Intima can improve your quality of life.
How Does CO2RE® Intima Vaginal Rejuvenation Work?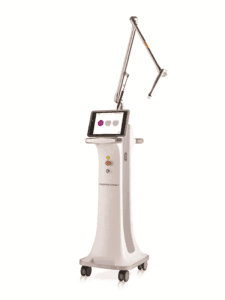 CO2RE® Intima vaginal rejuvenation is performed as a simple, in-office procedure that can be completed in approximately 10 to 15 minutes with little to no discomfort. To perform the treatment, a single-use disposable handpiece is inserted into the vaginal canal which sends controlled CO2 laser energy to the superficial and deep tissue layers. As this tube-shaped device is gently guided through the vaginal canal, the tissue is resurfaced, which stimulates the production of more collagen. In addition to treating the inner vaginal tissue, CO2RE® Intima can improve the vulvar and labial tissue through a similar CO2 resurfacing process.
CO2RE® Intima is FDA-cleared to address a wide range of issues, and has proven to offer the following benefits:
Relieve side effects of childbearing and aging
Restores the form and flexibility of the vagina
Alleviates dryness, itching, and pain
Treats dyschromia and other changes in skin pigmentation
Although results will vary for every patient, Dr. Polacek will customize your procedure based on the type and extent of your needs. In most cases, patients achieve optimal results by undergoing a series of three treatments, each spaced three weeks apart.
I had the CO2RE® intima rejuvenation about a year ago.It was the best thing that I did for myself and my sex life .
Mary. F
What Can I Expect in My Recovery from Vaginal Rejuvenation?
Since no incisions are made during treatment, the recovery after your CO2RE® Intima session should be quick, with no downtime needed. You can return to your normal activities as soon as you leave your appointment, but sexual intimacy should be avoided for seven days. You may begin to see improvement after your first treatment, but patients typically need three sessions to obtain maximum benefits. To maintain the results of your CO2RE® Intima series, you should return once every year for a touch-up treatment.
Are There Side Effects to the CO2RE® Intima Procedure?
Side effects from CO2RE® Intima vaginal rejuvenation are typically minimal. During the procedure, you may feel slight pressure and a tingling sensation; many patients report mild discomfort, if any. The most common side effects following treatment include itching, swelling, bruising, blistering, and burns—all of which are temporary and should subside as your body heals. More details about the possible risks of CO2RE® Intima will be discussed with you prior to treatment.
How Much Does CO2RE® Intima Vaginal Rejuvenation Cost?
The cost of non-surgical vaginal rejuvenation using the CO2RE® Intima platform will vary based on the medical professional performing your treatment and the number of procedures in your treatment plan. During your consultation, Dr. Polacek will discuss your goals and perform a physical examination to determine if the CO2RE® Intima procedure can help you achieve your goals. If you are a good candidate, you will be provided with a quote for how much you can expect to pay.

I have been a patient at the Polacek Center for Plastic Surgery since early 2018 and have had many non-surgical treatments with Dr. Polacek and her medical aesthetician, Beth. I have completed a full treatment of the CO2RE vaginal laser, which required me to have three treatments. This procedure has provided me great relief for my issues with vaginal dryness and the urgency to urinate often. I am now following up with my yearly touch-up. I am so pleased with my treatment and would highly recommend the CO2RE laser with Dr. Polacek.
Actual Patient