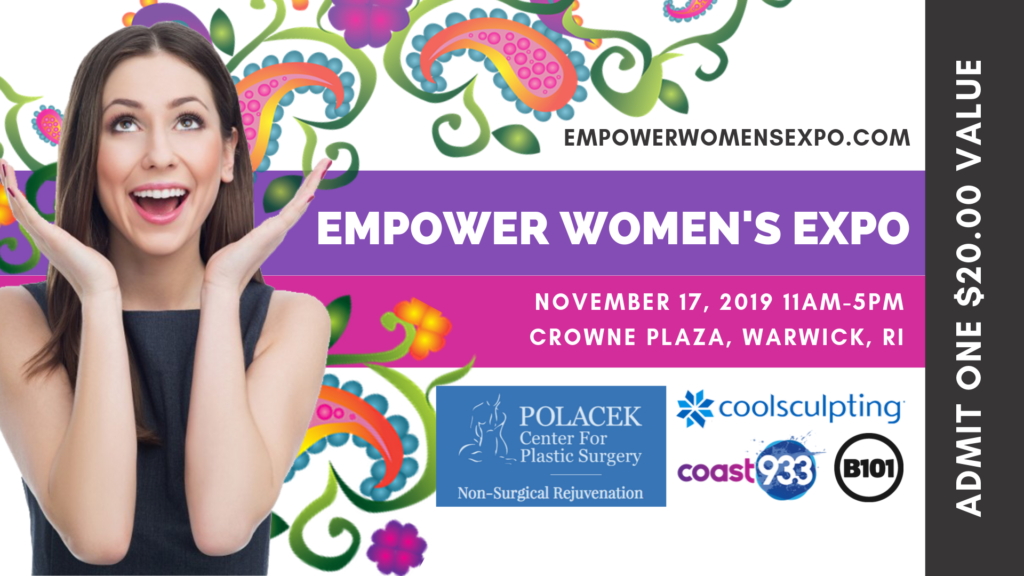 The Polacek Center for Plastic Surgery, a non-surgical practice, is excited to be a part of The Empower Women's Expo on November 17th at the Crowne Plaza in Warwick, RI!
Stop by our beautiful pavilion booth to learn more about Dr. Lori G. Polacek and her team. Our practice offers Botox® dermal fillers, non-surgical vaginal rejuvenation, medical grade skin care and CoolSculpting®. Safety and natural-looking results are our priority. Dr. Lori G. Polacek is a Board Certified Plastic Surgeon with over 26 years-experience who injects Botox® and filler daily at our practice which is located in the Chapel View Suites, Cranston, RI. She has transformed her practice into a non-surgical practice due to the amazing advances she has seen in non-surgical rejuvenation.
Register to win two medical grade skin care baskets valued at $450 and $650. Each basket includes products, a skin care evaluation and a medical grade peel. We also will be giving out $200 gift cards for CoolSculpting to all that schedule a consultation with our CoolSculpting® specialist Alexis Collins during the event. A skincare sample will be given to all that schedule a consultation with Dr. Lori Polacek.